Ben Gerstein/Mike Pride/G.L.Diana
+Kellie O'Dempsey
246 Frost St, Brooklyn, New York 1121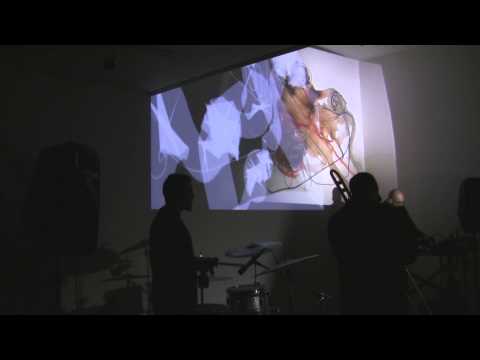 An electroacoustic trio: Ben Gerstein: Trombone, Mike Pride: Percussion, Gian Luigi Diana: live electronics/sound manipulation and turntable joined by Kellie O'Dempsey, Australian performance artist drawing live digital projections.This unique combination of trombone, percussion and laptop, this trio explores free-improvisation expanding sound and space.
"A sound as a sound," said Edgar Varese, without judging its source and destination.
Open rhythmic associations; compositional intensity; unpredictable
influences of jazz, world music's, nature, art, experience; all
through real-time sound processing, electronic soundscapes evolving as if in a never-ending dream.