Part 1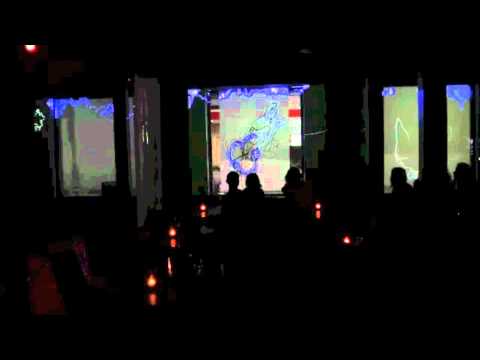 June 4th 2011 @ Judith Wright Centre of Contemporary Arts, Brisbane
Put 20 meters of paper, an artist who draws like a maniac, a double bass, inks, pastels, brushes, electronic drawing projections, a time limit, put it all together in one room and you've got a Paper jam roll.
                                                       Part 2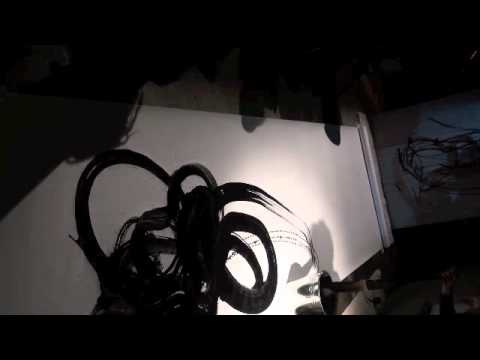 Live performance drawing artist Kellie O'Dempsey and the improvisational groove of musician Mick Dick (The Knie), Azo Bell and Peter Dehlson together are inspired by the direct encounter with the audience (you), the site (the Valley) and the experience (the happening). They invite the audience to be part of in the evolution of a visual and aural installation performance art work by merely being present. Come join the transforming liminal space
"you come as a spectator and maybe you discover you are caught in it after all…" (The blurring of art and life. Kaprow p15)
Nancy Pellegrini, the Classical and Performance Editor of Time Out Beijing/Time Out Shanghai was present during Kellie's performance in Shanghai 2010, she said :
Having visual art and performing arts going on at the same time was
thrilling, and left me with an incredible feeling of completeness, as if the
furthest reaches of my brain were being touched all at once. Kellie's work
was never distracting or obtrusive; she was an equal partner to the
musicians, turning out work of equal value. The work itself so captured the
emotions of the afternoon, and the feeling of mental fullness I so enjoy but
so rarely find.
                                                       Part 3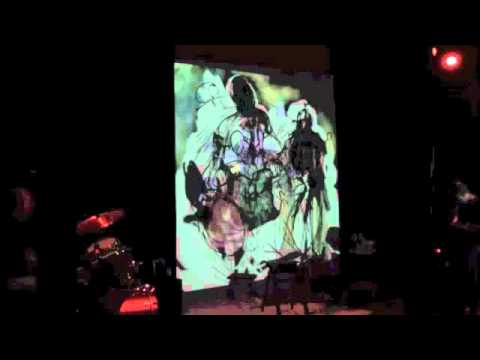 Photograher Christine Johnstone